nevermind
Never mind elusive words Images we'll seek Sweet pictures painted you and old By strong unto the meek  [[MORE]] True hope presented well Promises secured Like Roman stones so solid set Our consciousness is lured Finished by the final stroke Thy world like grain is kept Received and praised and carried high 'Till memories are swept Once again with brushes clean Canvasses are bleached New seeds...
i know
I'm in the right place again, I know it. It's the first time in a long time that I've known anything, and what a reassuring feeling that is, to be a little less lost. [[MORE]] I guess this has come from trusting my instinct, going on what tiny shreds of ideas I had and trying hard not to look back or second guess. Now here I am, on the other side of the world, 3500m high up in the Andes, learning...
Anonymous asked: How did you get that light effect in the Jesus picture, very cool.
peru
Hi, So thought I would give you an update with some pictures. I only have the phone I found in Palma to take pictures with but its doing surprisingly well! So I arrived in Lima with no idea where to go or what to do but luckily my Spanish got me a very cheap taxi and he took me to several hostels until I found a good one in an area called Miraflores, which is quite posh and full of tourists. Nice...
The Visit
Hearts beat. That's what they do. They also pound, thump, flutter and skip. By default though, they beat. That was what his heart was doing now; rapidly setting the time for the rest of the band he called his body. He could feel the stress spreading its tentacles through, over and around his brain. The creature called anxiety had its dirty overalls on as it shovelled coal into the steadily...
chapter 4
Weinstein was losing hope.  He'd been walking now for hours, days, he didn't know anymore. His feet were cut and bruised, every step was agony. With the pain came doubt. "What am I doing here?" He asked the surrounding foliage. "This is no place for a turtle, is a new shell really worth all this?" "Depends what kinda shell you're in the market...
chapter 3
Last time on Winstein's Adventures: We left Winny lost and confused, deep in the hearth of Sherwood Forest as he tries to make his way across the valley to the Shell Service Station. The sun had long since set and from what little of the sky Winstein could see there was only a silver icicle of a moon to light his way. He was making slow progress and he still felt as though he was being  followed...
Let the words be written.
That's all you have to do, said the voice. Your only job is to let the words be written. Don't get in the way with your interpretations or feigned attempts at character. The story is being told, every moment, every day. The people are there. The tears, the golden, iridescent tears are falling. The illuminating smiles are brightening up gloom filled corners all over, at the same time as smog filled...
chapter 2
So, last time we saw Winstein the Wonderful he had just set off on the journey of a life time.  His first few days had been amazing!  He'd been scared at first, especially when he met a group of rough looking cats but after he'd shown them how to play the wobble board like Rolf Harris the cats loved him! They meowed and purred and after a big night playing puff puff pass they helped him along his...
chapter 1
Once upon a time there was a turtle who wanted a new shell. He couldn't explain to his friends why exactly, he just new he had got everything he could out of his old shell. He knew there was a Shell Service Station across the valley and as he started to pack up his headbands and a spare pair of pants he couldn't help but feel excited. As he turned off the TV at the wall and checked...
new travels
Hey All, Long time no see uh? Well on my never ending mission to make it back home I have found myself on the little island of Malta, somewhere in the middle of the Mediterranean Sea. Its not quite Italy, not quite Africa but somewhere beautifully in between. Its funny that since I left the land of the long white cloud Aoetearoa I've only spent 3 months on mainland. Seems like you can take...
Your Story
What would you write about, if you could just let the pen voice the unformed and unapproved thoughts in your head. If you switched off the filter that checks for content, relevance, possible reactions by imagined future readers. Do you think thats how you write something great? Do you call it Divine Inspiration if something wonderful appears in the chaos of free and unrestrained thought? Is it...
summer season
back on the grind again after taking the winter out and it feels pretty good. I'm full time working again on a boat called nefertiti that looks like this beautiful boat and awesome people makes it a pretty wicked job. so far we started here cruised the tuscan archipelago off the coast of italy north of roma up to nice and st tropez in the south of france. At the moment though...
winterizing in palma
So been a while since the last one but after leaving Barca we came back to Palma, originally to do another crossing back to the Caribbean but as it happened we've ended up hibernating here for the winter, and what a winter its turned out to be! We've lived in three flats so far (this time around anyway!) and we were SO glad that we'd moved into our new flat with an actual heater when this...
bum life in barcelona
So our dream period in Barcelona is coming (slowly) to an end as we've just been offered another crossing back to the Caribbean on the same sailing boat Stravaig that we crossed on earlier this year. Its been an interesting couple of months, filled with food, wine, cervezas, mas cervezas, Dona Marias and Rrrrricardos to name a few. We've seen most of the 'must see' sights...
BCN
So continues the 'Adventures of Rebecca & Liam', we now live in Barcelona! We arrived almost a month ago and have been doing our best to see and experience as much of the city as we can. Whether its watching an outdoor screening of the origional 'Phsyco' in spanish or having a cheese and wine picnic in the middle of the old city you can't say we haven't...
small world
Check this out. So becks and I go to the beach, hang out, swim and chill. We get hungry so we go for a walk to find somewhere cool to grab a bite. We end up finding a sick little place in the backstreets called The Black Cat and have the best food we've had since arriving in Croatia. We decide to come back for dinner that night… Later that night… We rock up to have dinner and...
hrvatska (croatia)
wicked. Have just spent a week in Cavtat, a small fishing/holiday village south of Dubrovnik with Becks and her family. The water is the most insanely clear water I've seen anywhere in the world, absolutely sick. Rebeccas folks then left to go back home to work and commitments in Sweden while we continued our relaxations in Split, a 4 hour bus ride from Dubrovnik. Cool as old town with...
shweeeeeden
so swedish people aren't very good blog writing helpers!! But they are very good at some other things: - Sandwiches are EPIC in sweden, especially in Graddo where I'm staying with Rebecca's parents. The best ham, the best cheese, the best bread and the best butter combine for the Ultimate sandwich action. - Birthdays are WICKED in sweden, being woken at 9am on your birthday...
palmadness
ahh so here we are again, feeling very sheepish and more than a little worse for wear after a standard night in santa catalina. it's definitely a love hate relationship with this place!  since leaving the azores we hit some pretty rough weather which built up to 50 knots and 8-10 metre seas at 2am, in the middle of a lightening storm! hectic shit bra\\ but theres always a bright side...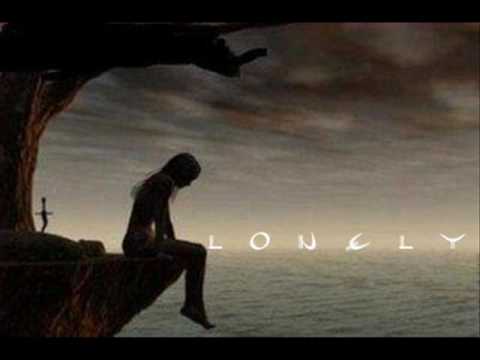 so far so good
Arrrggghh. Whatsup hangover. Oh, hey Portugal. 15 days of some good and some bad sailing, 3 tuna, 1 wahoo and 3 barracuda, many many dolphins and turtles have landed us in Faial (think thats how you spell it) one of the islands in the Azores. Pretty cool place, good beer and friendy people and good burgers at 3am. Had dinner at a place where they bring out all your meat raw and you cook it...
bye bye caribbean
at some stage tomorrow we'll say laters to Grenada and then the caribbean as we set sail (or motor) for palma once again. SICK! Stoked to be back on the water and heading for civilization. bring on the old town. Epic night last night with a meal at Patricks local, several rum tings followed by bonfire and guitar on the beach with norwiegans, way cool send off and i'll definitely...
so here it is
so i kinda realised that for a while now I've been useless at letting people know where i am an what the f*%$ I've been up to so here it goes, a bit of a brief summary so far… In November 2009 i left Auckland on a boat called Salperton and sailed to Antigua, an island in the Caribbean. We stopped in Tahiti, the Marquesas islands, the Galapagos islands, went through the panama...
how many roads must a man walk down, before he hitches a ride? and how many times must the cannon balls fly, before they drop in a bomb the answer my friend, is blowing in the wind and who knows when the wind will stop.
ninja turtle suit, superman cape, flippers on the feet. cant stop me